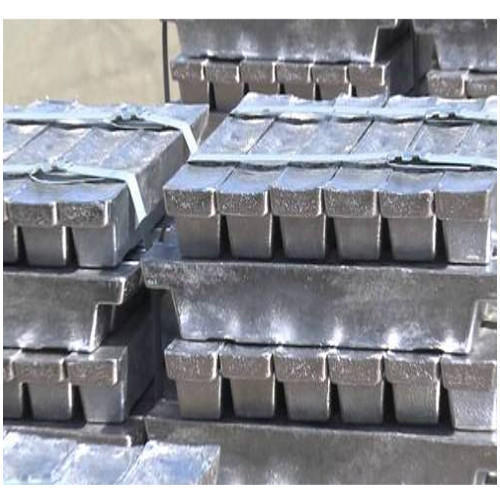 Product Description
The most extensively used products in storage battery grids and metal casting purpose is calcium
alloy product because it is highly reliable and is able to produce the best results. The performance
of this product is far better because of the top quality material used in manufacturing this product.
These are some of the lead alloy products manufactured
by the company. The customer can also buy different
lead alloy products as per their specifications.
Specifications of all the products are also present on the
website which helps the customer to select the product
according to the requirement.
All the products supplied by the company are cost
effective and offer high performance. This is the main
reason behind the increasing popularity of the company
which has made them the lead alloy supplier. The
company also deals with other lead products which are
also used by many industries, which makes the company
the leading supplier of lead products in Nigeria.
CALCIUM ALLOY
Pb-Ca 1/2 Pb-Ca Master 1
1
2
3
4
Calcium(Ca)
Aluminium (Al)
Tin (Sn)
Antimony (Sb)
0.45 – 0.55
0.01 max
0.01 max
1.0 – 1.1
0.01 max
0.01 max
0.01 max.
MASTER ALLOYS
www.mmnltd.com
**we can manufacture different parameters of the above alloys as per customer requirement
Contact Us
Ganesh Complex, IV-H 6, Bombay Road, P.O - Raghudebpur, Howrah, West Bengal, 711322, India
Phone :+918068211265